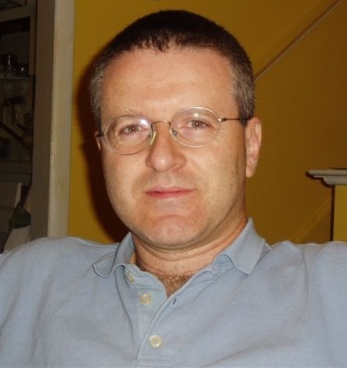 Email: ofman@cua.edu 
Education
1992 - Ph. D., Plasma Physics, University of Texas at Austin
1988 - M. Sc., Plasma Physics, Tel-Aviv University
1986 - B. Sc., Physics, Tel-Aviv University
Work Experience
2009-present: Research Professor, Catholic University of America, NASA GSFC, and Visiting Associate Professor, Tel Aviv University
2008 - 2009: Research Associate Professor, Catholic University of America, NASA GSFC, and Visiting Associate Professor, Tel Aviv University
2005 - 2008: Associate Professor, Catholic University of America and NASA GSFC
2001 - 2005: Research Associate Professor, Catholic University of America and NASA GSFC
2000 - 2002: Visiting Associate Professor, Tel Aviv University
1999 - 2001: Chief Scientist, Raytheon ITSS Corporation at NASA GSFC
1997 - 1999: Chief Scientist, Hughes STX Corporation at NASA GSFC
1996 - 1997: Principal Scientist, Hughes STX Corporation at NASA GSFC
1994 - 1995: Senior Scientist, Hughes STX Corporation at NASA GSFC
1992 - 1994: National Research Council Research Associate at NASA GSFC
1989 - 1992: Research Assistant, University of Texas at Austin
1989 - 1989: Physicist, Orbot Instruments Ltd., Israel
1984 - 1988: Research Assistant, Tel-Aviv University
Membership in Professional Organizations
American Astronomical Society - Solar Physics Division, American Geophysical Union, International Astronomical Union, Committee on Space Research.
Research Areas
Solar plasma physics; Magnetohydrodynamics; Fluid waves and instabilities; Kinetic waves and instabilities; Numerical MHD; Numerical hybrid kinetic models; Solar active regions; Coronal Mass Ejections; Coronal heating; Solar wind; Analysis of satellite EUV observations.
Publications
Research papers in refereed journals, and in conference proceeding. See full list of publications. 
Additional Professional Activities
Member of NASA Science and Technology Definition Team for the Solar Probe mission, 2004-2008.
Participated in NASA Solar EUV Research Telescope and Spectrograph (SERTS) Rocket experiments for solar physics and astrobiology studies, 2000.
Served and serving as a reviewer for NASA, NSF, professional journals, and scientific book publishers.
Organized and co-organized several workshops and meeting sessions on solar physics.
Participated in outreach activities by giving presentations on solar physics to amateur astronomer clubs, students, and the general public.