Thank YOU ALL for your participation in the SSWRF 2017 Workshop !!! :))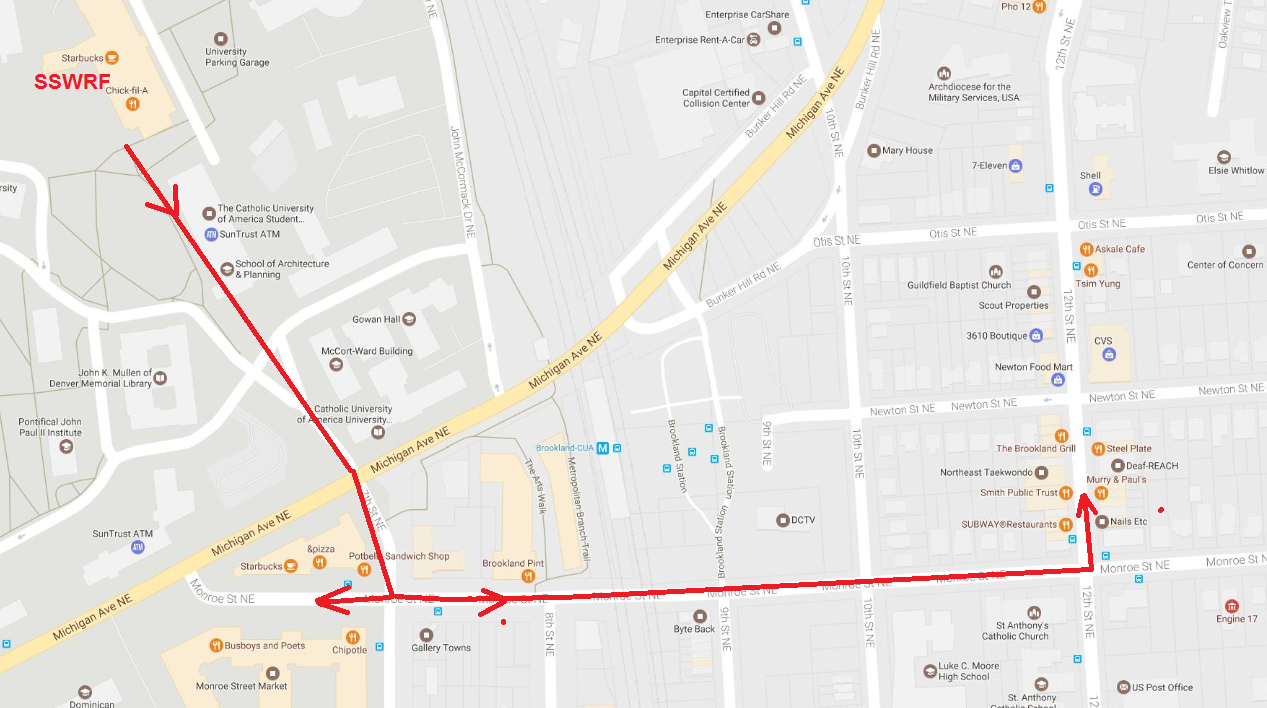 Workshop location
The SSWRF Workshop will be held at the Pryzbyla Center Great Room located on the 2nd floor of the Pryzbyla Center building. The building is about 5-10 min walk from the CUA/Brookland Metro station.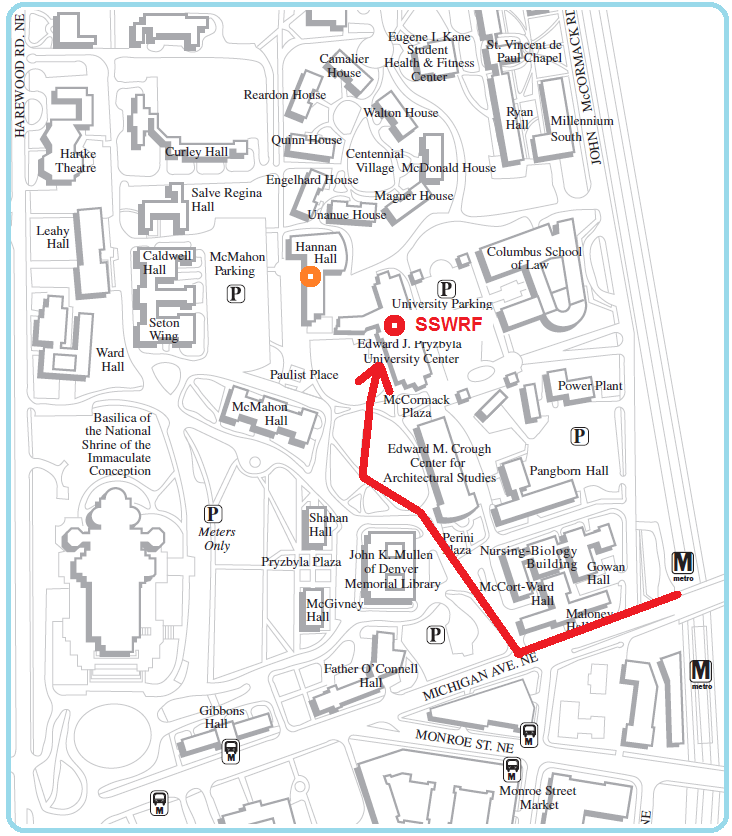 The complete CUA campus map can be downloaded HERE.
To plan your metro trip, visit WMATA.
For more details on the location, please visit our dedicated page.
Overview
Detrimental space weather effects such as geomagnetic and ionospheric storms, elevated fluxes of charged particle radiation, and the atmospheric drag caused by enhanced solar activity present a growing hazard to human technologies and society.
The 2017 Small Satellites for Space Weather Research and Forecasting (SSWRF 2017) workshop is the first dedicated scientific meeting focusing on specific needs of space weather studies using smallsat platforms.
The workshop invites a broad scope of contributions related to the applications of small satellites to space weather observations, research, analyses, forecasting, and operations, including those utilizing the CubeSat reference design.
Important Deadlines
Pre-registration: 28 July 2017 -- PRE-REGISTER
Meeting scope
The quickly maturing miniaturized satellite technologies provide a unique opportunity for building versatile and cost-efficient space weather monitoring platforms allowing for rapid innovations, and are of special interest for space weather research and operations.
The overarching goal of the workshop is to identify target scientific questions, geospace and heliospheric domains, and space weather conditions for which small satellites have a decisive advantage over traditional space weather monitoring platforms.
We also seek to determine major scientific, engineering, and programmatic challenges in developing dedicated small satellite space weather missions of the future, and to explore the unique training opportunities smallsat-based space weather research & forecasting can offer to academic institutions. Limited funding is made available for student participation.
Topics of Interest
Small satellite observations relevant to space weather of interplanetary, solar, and geospace phenomena.
Investigations of space weather effects on small satellites: degraded capabilities, situational awareness, and satellite-debris collisions;
Using small satellite data in global space weather simulation and forecasting frameworks;
General contributions relevant to small satellite investigations of space weather effects.
Meeting venue
The workshop will be held at the Catholic University of America (CUA), in proximity to NASA Goddard Space Flight Center providing opportunities for on-site discussions and tours.
Publication of contributions
We are discussing the possibility of a SPECIAL ISSUE / PAPER COLLECTION in the Space Weather Journal. More details soon.
Acknowledgements
The SSWRF 2017 workshop is supported by NSF grant #1712718 under AGS managing division, by NASA Heliophysics, and by the Cathoilic University of America.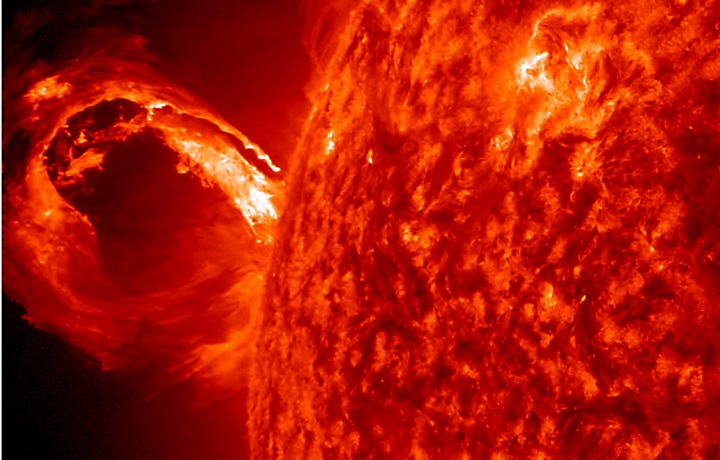 Workshop banquet
(Wednesday, August 2, 2017)
Keynote speaker: C. Alex Young, "Eclipse Across America: Through the Eyes of NASA".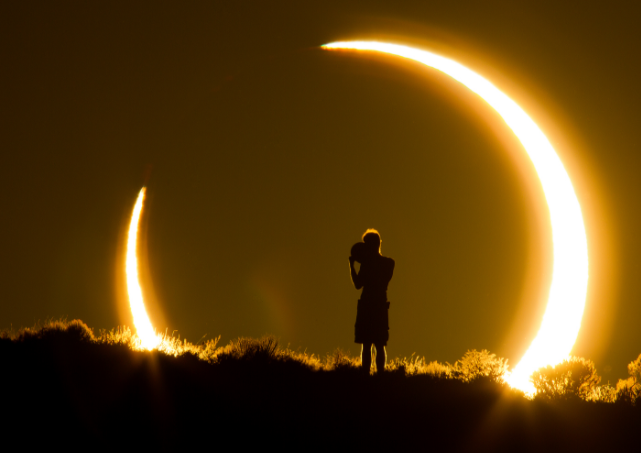 Discussion panel
(Thursday, August 3, 2017)

Margaret Caulfield (NOAA)
Steve Clarke (NASA HQ)
Michael Gremillion (USAF)
David Jackson (Met Office, UK)
Juha-Pekka Luntama (ESA/SSA, Germany)
Michael Wiltberger (NSF)