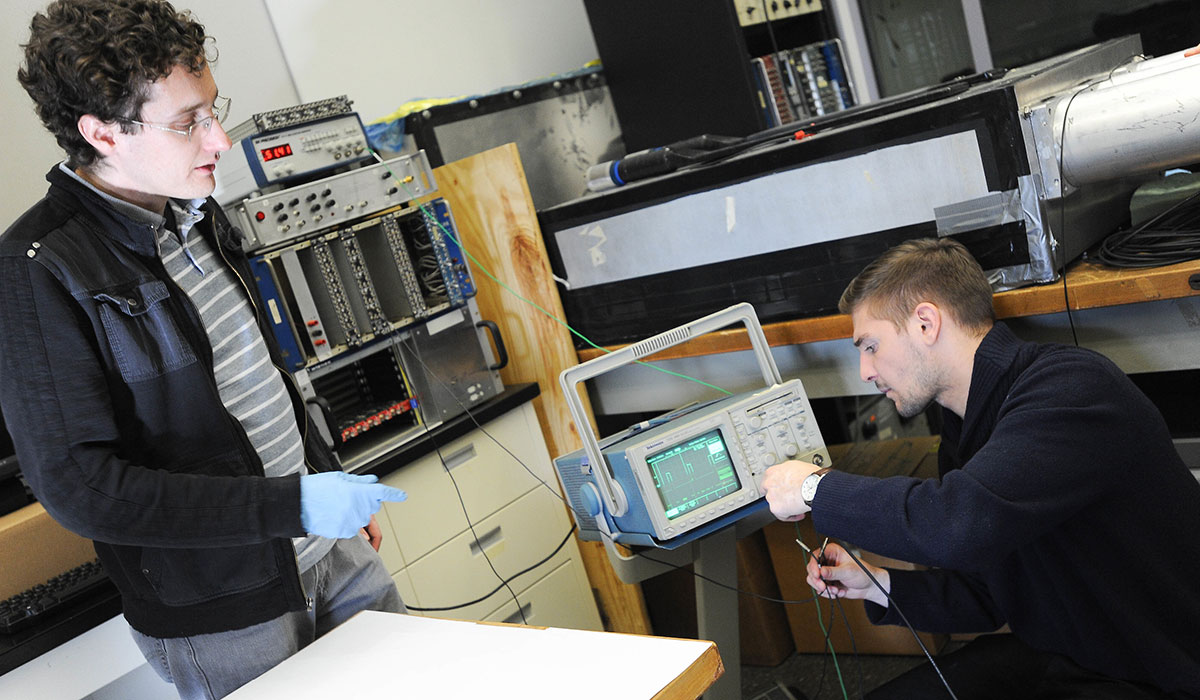 Candidates for the Doctor of Philosophy degree in physics are required to complete fifty-three semester hours, of which thirty-five must be in physics. In the physics courses, a B average must be maintained. Mastery of the material presented in PHYS 525, 611, 612, 615, 621, 622, 623, 624, 659, and 660 is required of all students. Additional work is arranged according to the preferences of the student. A maximum of nine semester hours in courses below 600 may be applied toward the degree. A comprehensive examination, which includes both written and oral parts, must be passed after the equivalent of two full years of study. In addition, candidates must present a satisfactory dissertation.
Prospective students are invited to contact the department for additional information. Nearly all full-time graduate students in Physics at Catholic University receive substantial financial support. The application for teaching assistantships and graduate fellowships can be found by clicking here.mGeneral Information about graduate admission at Catholic University is available from the Office of Admission.

Dissertation forms can be found through the Graduate Studies site.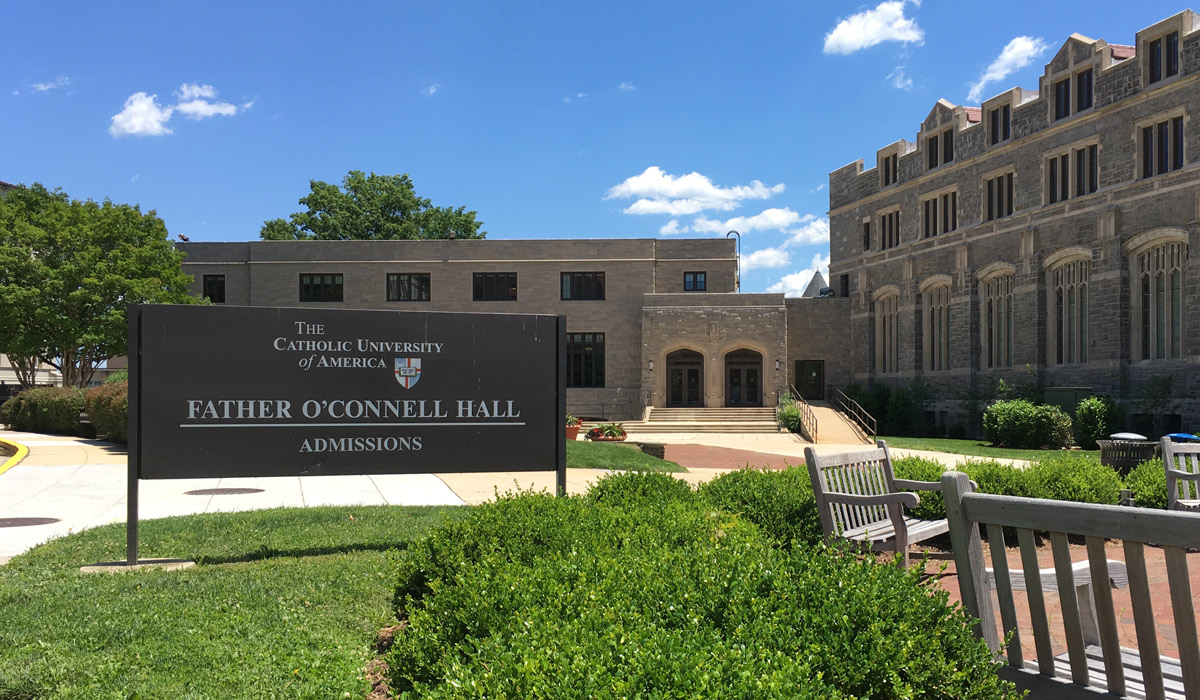 Graduate Admission
Apply for acceptance in our master's and doctoral degree programs in Physics.
Learn More